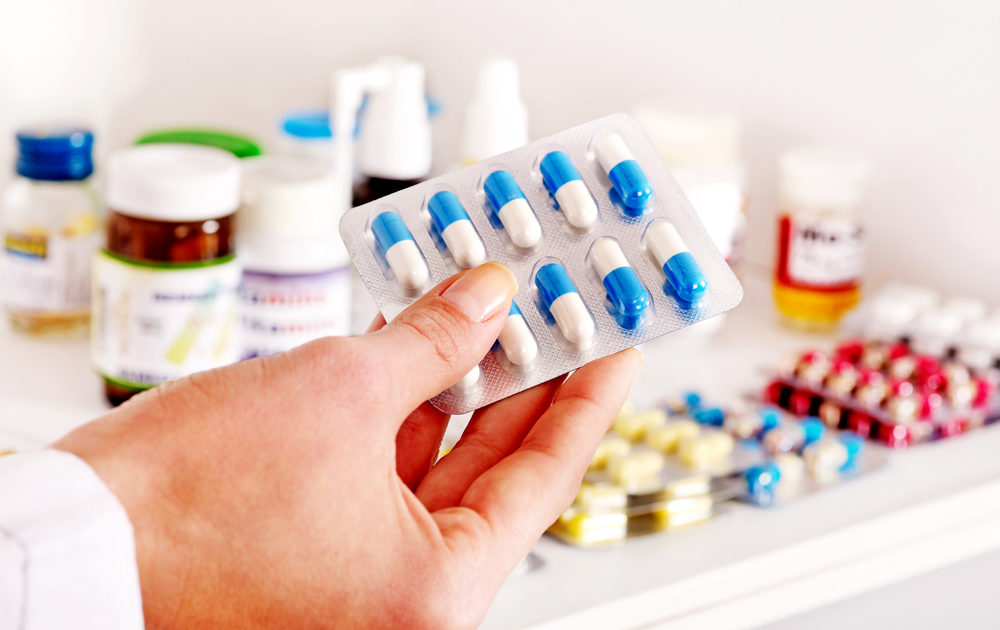 Medications to avoid
LIST OF MEDICATIONS TO AVOID AT LEAST
3 WEEKS BEFORE SURGERY AND 3 WEEKS AFTER SURGERY
4-Way Cold Tablets
Acetilsalicylic Acid Actron
Acutrim
Adprin-B products Advil
Advil Cold & Sinus Aleve
Alka-Seltzer Amigesic
Anacin
Anaprox
Anexsia w/Codeine Ansaid
Arthra-G
Arthriten products
Arthritis Foundation Products
Arthritis Pain Formula
Arthritis Strength BC Powder
Arthropan
ASA
Asacol
Ascriptin products
Aspercreme
Aspergum
Asprimox products
Axotal
Azdone
Azulfidine products
B-A-C
Backache Formula
Bayer Aspirin
BC Cold and Sinus
BC Powder/Tablets
Beffex
Ben-Gay
Bismatrol products
Buffaprin
Buffered aspirin
Bufferin
Buffets II
Buffex
Butal/ASA/Caff
Butalbital Compound
Pabalate products
Pain Reliever Tabs
Pamprin
Panalgesic
Panasal
Pentasa
Pepto-Bismol
Percodan
Persantine (Dipyridamole)
Phed Fast
Phenaphen/Codeine #3
Phen
Piroxicam
Quiet World Analgesic
Relafen
Rhinocaps
Robaxisal
Rowasa
Roxeprin
Saleto-D
Salflex
Cama
Carisoprodol Compound
Cataflam
Cheracol
Choline Magnesium Trisalicylate
Choline Salicylate
Clinoril
Colcin
Cope
Coricidin Tablets Coumadin (Warfarin)
Damason-P
Darvon Compound-65
Darvon/ASA
Daypro
Deep-down Pain Rub Relief
Dexatrim
Diclofenac
Dicumarol
Diet Pills
Dimetapp Sinus Dipenturn
Disalcid
Doan's
Dolobid
Dristan
Dristan Sinus Duragesic
Easprin
Ecotrin
Empirin
Entab-650
Enteric Coated Aspirin
Equagesic
Etodolac
Excedrin
Feldene
Fiorgen PF
Fiorinal
Flurbiprofen
Gelpirin
Gemnisyn
Genprin
Gensan
Salicylate products
Salsalate
Salsitab
Scot-Tussin
Sine-Aid IB
Sine-Off
Sinutab
Sodium Salicylate
Sodol Compound
Soltice Quick Rub
Soma Compound
St. Joseph Aspirin
St. Joseph Cold Tablets
Stanback Headache Powder
Sulfasalazine
Supac
Suprax
Synalgos-DC
Goody's Headache Power
Halfprin products
Heet Analgesic Liniment
IBU
Ibuprofen
Indomethacin products
InfraRUB Analgesic Cream
Isollyl
Improved Kaodene
Lanorinal
Lobac
Lodine
Lortab ASA
MAO Inhibitors Magan
Magnaprin Salicylate
Magsal
Marthritic Mefenamic Acid
Mentholatum Deep Heating
Meprobamate Mesalamine
Methocarbarnol Micrainin
Midol
Mobidin
Mobigesic
Mobisyl Analgesic Crème
Momentum Muscular Mono-Gesic Backache Formula
Motrin
Motrin IB Sinus
Myoflex Creme Nalfon
Naprelan
Naprosyn
Naproxen
Night-Time Effervescent Cold
Norgesic/Norgesic Forte
Norwich products
Olsalazine
Omega-3 or Fish Oils
Orphengesic products
Orudis
Oxycodone
Ticlid
Toradol
Triaminicin
Tricosal
Trilisate
Tussanil DH
Tussirex products
Ursinus Inlay Tablets
Vanquish Aspirin Tablets
Vira-Med Tablets
Vitamin E Tablets
Voltaren
Warfarin
Wesprin
Willow bark products
Zorprin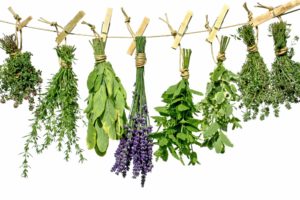 Herb/Supplement Precautions Prior to Surgery To Avoid Problems with:
Avoid for 2 weeks prior to surgery:
Bleeding:
Bilberry
Cat's Claw (Saventaro)
Feverfew
Garlic
Ginger
Ginkgo biloba
Omega 3 Oil, i.e. fish oil supplements, flaxseed oil, hemp oil
Red Clover
Vitamin C in doses greater than 4 gms per day
Vitamin E in doses greater than 400 IU per day
Cat's Claws/Saventaro
Anesthesia:
Avoid for one (1) week prior to surgery:
Ephedra
Kava Kava
Lavendar
Lemon Balm
Licorice
Passion Flower
Skull Cap
St. John's Wort
Valerian
Yohimbe
Other Problems:
Aloe – may cause low potassium levels
Ginseng – may cause hypertension and rapid heart rate and may decrease the effectiveness of certain anti-clotting agents.
Goldenseal – may worsen swelling and/or high blood pressure
Niacin – may increase liver function tests.
PC-SPES – may increase the risk of blood clots
Also:
 Discontinue use of Aspirin or aspirin products for 3 weeks prior to surgery.
 Consult your surgeon if you are using pain patches or any pain management medication before you continue to take the medication.
This is not a complete list of medications or supplements that should be avoided before surgery.
If you are currently taking any medications on an occasional basis, consult your physician or anesthesiologist.
Anti-inflammatory medications, medications containing aspirin, or MAO inhibitors should also be avoided.
MEDICATIONS IN GENERAL TO AVIOD
Amigesic (salsatate)
Disalcid (salsalate)
Doan ́s (magnesium salicylate)
Dolobid (diflunisal)
Magsal
Pamprin (Maxium pain relief)
Mobigesic
Pabalate
Pepto-Bismol (bismuth subsalicylate)
Salflex (salalate)
Salsalate
Salsitab
Trilisate (choline salicylate, magnesium salicylate)
VITAMINS AND HERBS TO AVOID
• Ackee fruit
• Alfalfa
• Aloe
• Agrimony
• Barley
• Bilberry
• Bitter melon
• Burdock root
• Carrot oil
• Cayenne
• Chamomile
• Chromium
• Coriander
• Devils club
• Dong quai root
• Echinacea
• Ephedra
• Eucalyptus
• Fenugreek seeds
• Feverfew
• Fo-ti
• Ginger
• Ginko
• Ginko biloba
• Ginseng
• Gmena
• Goldenseal
• Gotu kola
• Grape seed
• Guarana
• Guayasa
• Hawthorn
• Horse chestnut
• Juniper
• Kava kava
• Lavender
• Lemon verbena
• Ma Huang
• Muwort
• Nem seed oil
• Papaya
• Periwinkle
• St. Johns Wort
• Valerian or valerian root
• "Natural viagra"
• Vitamin E – 400 units
• Willow bark
• Yellow root
• Yohimbe
IBOUPROFEN MEDICATIONS TO AVOID
• Acular
• Ansaid
• Dimetapp Sinus
• Fenoprofen
• Indochron E-R
• Ketorolac
• Meclofenamate
• Midol-products
• Naprosyn products
• Ocufen (ophthalmic)
• Ponstel
• Rhinocaps
• Suprofen
• Torodal
• Advil products
• Clinoril
• Dristan sinus
• Genpril
• Indocin products
• Ibuprin
• Meclomen
• Nabumetone
• Naprox X
• Oruvail
• Profenal
• Sine-aid products
• Tolectin products
• Voltaren
• Anaprox products
• Daypro
• Feldene
• Haltran
• Ketoprofen
• Ibuprofen
• Menadol
• Nalfon products
• Nuprin
• Oxaprozin
• Ralafen
• Sulindac
• Tolmetin
OTHER MEDICATIONS TO AVOID
Affect Blood Clotting
• 4-way codeine
• A.C.A
• A-A Compound
• Accutrim
• Actifed
• Anexsia
• Anisindione
• Anturane
• Arthritis bufferein
• BC Tablets
• Childrens advil
• Clinoril C
• Contac
• Coumadin
• Dalteparin injection
• Dicumerol
• Dupyridamole
• Doxycycline
• Emagrin
• Enoxaparin injection
• Flagyl
• Fragmin injection
• Furadantin
• Garlic
• Heparin
• Hydrocortisone
• Isoityl
• Levenox injection
• Macrodantin
• Mellaril
• Miradon
• Opasal
• Pan-pac
• Pentoxyfylline
• Persantine
• Phenylpropanolamine
• Prednisone
• Protarnine
• Pyrroxate
• Ru-tuss
• Salatin
• Sinex
• Sofarin
• Soltice
• Sparine
• Stelazine
• Sulfinpyrazone
• Tenuate
• Tenuate dospan
• Thorizine
• Ticlid
• Ticlopidine
• Trental
• Ursinus
• Vibramycin
• Vitamin E
• Warfarin